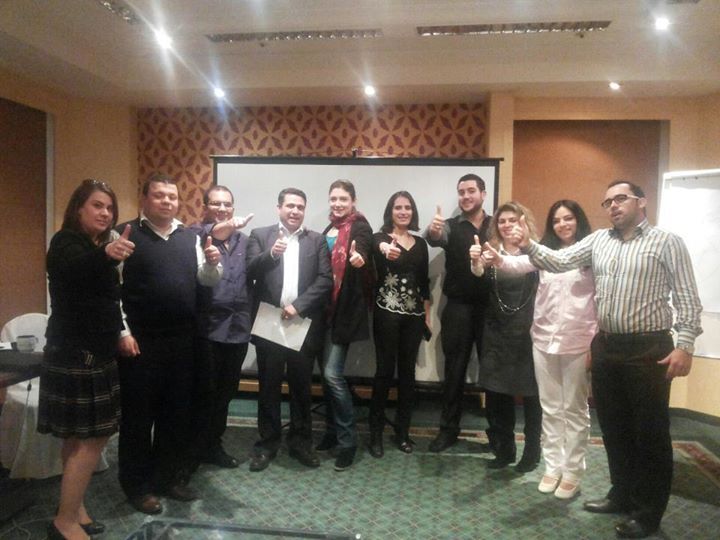 Effective Communication Skills Workshop in Lebanon on September 12th, 2013
Effective Communication Skills Workshop in Lebanon
Effective Communication Skills Workshop in Lebanon
"Outside the box" Effective Communication Skills Workshop with Anthony Rizk ! Learn the modern and most effective techniques to boost your communication with everyone!
Effective Communication Skills Corporate Training in Lebanon & Middle East : Mastering key effective communication skills is a must for every successful pioneer. Since most of our interactions with other fellow human beings involve some form of communication, wouldn't it be worthwhile to invest in yourself and become a communicator?
Anthony is the most sought after coach in the region due to his ability to simplify complex psychological principles and turn them into easy and applicable models. The Effective Communication Skills Training with Anthony is highly recommended to learn the advanced types of communication, the communication process, how to destroy barriers to communication, and how to be effective listeners and masters at building rapport.
Any real master communicator knows that it takes effective communication skills to improve and maintain healthy communication. Wouldn't it be helpful to learn how the best communicators communicate and model them? This training is all about enhancing communication to better improve customer relationships.
Workshop Outline:
Define and understand communication and the communication process
Communication Fundamentals
Functions of Communication
The Communication Process
Key Effective Communication Skills
Barriers to effective communication
Practice active listening

Fallacies about Listening
Stages of the Listening Process
Barriers to Active Listening
How to Be an Effective Listener

Tips to improve verbal and non verbal communication
Developing Effective Feedback Skills
Duration: 1 full day (from 9:00 am till 5:00 pm)
Date: September 12th 2013
Location: Holiday Inn – Dunes – Beirut, Lebanon
Investment: USD 245 Net per person*
*Including certificate of attendace, coffee breaks, lunch and manuals
Requirements: English language is a must
To book your seats kindly click here