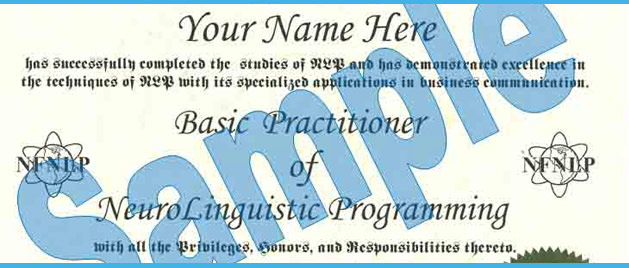 Basic NLP Certification Course In Lebanon (April, 2017)
Basic NLP Certification Course in Lebanon
Basic NLP Certification Course in Lebanon
This life changing intensive course is about changing yourself and helping others change, whilst becoming certified as a NLP Practitioner from the world's largest NLP Federation in the world, the National Federation of NLP in USA. During the course, you will learn and master all kinds of change and personal development techniques.
What you will learn: You will acquire the tools that make impact therapy a reality. You will learn and master basic techniques that have made NLP the most sought after training.
Quick impact therapy
How to build and maintain multi-level rapport
How to improve personal/professional relationships
How to make rapid, lasting changes
How to access personal strengths and resources
How to solve problems at the subconscious level
How to ask the right questions
How to change personal history – how you remember your past
All types of anchoring techniques
Eye accessing cues
How to change internal states
What you will earn: Upon completion of the written examination, you will become a Certified Basic NLP Practitioner by the world's largest NLP certifying body: The National Federation of NLP, USA.
Date:
6, 7 April, 2017 (from 6pm – 9pm)
9 April, 2017 (from 10am – 6pm)
11, 13, 18, 20 April, 2017 (from 6pm – 9pm)
Requirements: English language is a must
Location: Beirut, Lebanon
Investment fees: $1,600 NET (Early Bird Discount: USD 1,200 NET per person valid till 24th, March, 2017)
* Investment fees include: course manual, certificate from the National Federation of NLP in the USA, one year membership in the federation, coffee breaks and lunches.
For registration or more information: +961 3 499262 or + 961 70 925387 or info@anthonyrizk.org